Six Sigma saves the city of Kawartha lakes money
Local government offices often have limited budgets and resources, and rarely can afford to lose money because of inefficiency. However, this, unfortunately, is just what was happening in the Canadian city of Kawartha Lakes.
Last week, iSixSigma featured a case study reviewing how the tourism-reliant city was able to streamline marketing efforts using a Six Sigma DMADV approach, ultimately cutting costs and enabling their efforts to reach more people.
Originally the city had no central marketing or branding effort. Each office would use its own approach, materials and message for different programs, events, and announcements leading to duplication of work and used resources and inconsistency in final product.
During the "define" and "measuring" phases of the project, it became clear that the residents and various Kawartha recreation and tourism offices were not on the same page.
Before the DMADV efforts began, most offices worked under the assumption that since a good portion of the population was elderly and rural, they would prefer to receive information in print form. After a survey was completed, they found that actually, most residents and visitors prefer to access information online and receive updates via email.
In addition to relying less heavily on print and shifting focus toward digital communication, the city decided to create a central office for marketing and advertising work. This cut approval, brief, and proofing costs and time and ensured that all offices were using the same branding and information. By cutting review and approval duplication alone, the city saved over $1,000 per hour.
The chart below shows the new process for the conceptualization, design, and distribution of marketing the city's materials.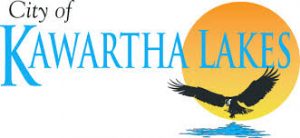 ​​
Ultimately, the approach worked out very well for Kawartha Lakes. The city instantly saved 15 percent of its allocated spending–about $90,000—by eliminating unnecessary print and copy costs. They also enjoyed another 20 percent improvement in productivity by centralizing the work. Annually, the city expects to save about $53,000 each year the new process remains effective.
Much like Kawartha Lakes, many businesses and organizations are wasting money and not getting their message to the right people by investing in the wrong efforts, duplicating work, and lacking consistency. For this city, investing in Six Sigma approaches was more than worth the investment. Discover how investing in Six Sigma training for your team can pay off for your business, too.