Construction Company uses Lean Methodologies to build High Rise Condo
It is a common misconception that Lean and Six Sigma are only used in manufacturing. However, more and more industries are using these methodologies to reduce waste and increase efficiency. Construction contractor, Batson-Cook Co. adopted Lean construction strategies during the construction of a 23-story condo project in Atlanta, Georgia.
Before construction started, the general contractor met with trade contractors to plan out each phase of the project using Lean methodologies. Lean classes were then held to educate the contractors on these concepts. Creating a plan and defining the project scope is essential before starting any project. Construction projects (any projects for that matter) can be plagued with delays and cost overruns by not planning the work ahead of time and not giving your employees the skills need to complete their tasks.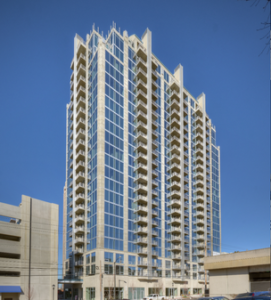 Once construction started, weekly meetings were held between the general contractor and each trade group. During the meeting, both parties graded the previous week's performance, reviewed current activities, and checked the status of future activities. Weekly meetings can be a great way for all team members to align the goals for the upcoming week and review the past week's performance but if a clear agenda is not defined, the meeting can become less productive.
In the end, it took the team 52 weeks from groundbreaking to final occupancy to complete the $42.7 million project with a 488-space garage with zero accidents recordable incidents or time lost due to an incident. We see all the time construction projects that last for years. It is nice to see a company put emphasize on the timeline and budget without jeopardizing safety.
Key points to remember:
Plan and Define Scope before the project starts
Educate team members on the methodologies used
Weekly meetings need to have a defined agenda
You can increase efficiency without jeopardizing safety